The Digital Revolution: Opportunity, Not Threat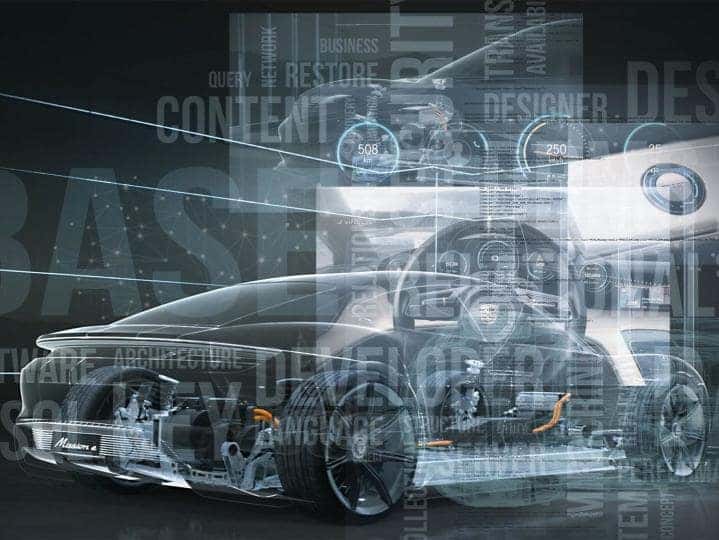 The automotive industry sometimes appears to be shaking in its shoes as it contemplates a future threatened by new technology.
The old idea of simply making the best cars and selling them for the best profit has gone out the window as connectivity, electrification and the possibility of computer driven vehicles opens up opportunities for upstart new entrants who might be about to blindside traditional manufacturers.
Then there is the perceived threat from new ways of doing business which suggest buyers in the future may prefer to lease cars only when they need to use them. Finally, it will have dawned that most cars sit on driveways for 96% of the time and it is simply irrational to own one.
But if you're thinking of turning your garage into an extra bedroom and letting it out, you may be disappointed.
Thilo Koslowski, Managing Director of recently created Porsche Digital, is an authority on the future of automobiles. Before joining Porsche in 2016, he was founder of the Automotive and Smart Mobility practice at the Gartner consultancy, and built a reputation as an expert in connected car technology.
Koslowski concedes that the industry is facing a dangerous crossroads. But he reckons the traditional industry in general and Porsche and its sports cars in particular will survive and thrive through the challenge.
"That's why we started Porsche Digital. This is just the beginning of the most fundamental transition and biggest revolution since the invention of the automobile," said Koslowski in a telephone interview.
By opening a new site in Santa Clara, in California's Silicon Valley, Porsche Digital, Inc. is beginning its activities in one of the world's most important centers of innovation and digital leadership.
Above all, the aim is for Porsche Digital to work in partnership with innovators and leaders in new technologies, as well as cooperate with venture capital companies. Porsche also wants to invest directly in new companies that offer ideas and solutions for the digital future. Porsche Digital, Inc., the U.S. subsidiary of Porsche Digital GmbH, is set to employ around 100 people.
Its mandate is to recognize digitalization strategies and trends in the U.S. market more quickly and to be able to develop and test solutions for Porsche – making its proximity to technology enterprises and start-ups of particular importance. The office will focus on the topics of digitalization, connectivity, and smart mobility.
"The car is the ultimate mobile device of the future, and the future is being written in Silicon Valley," said Koslowski. "This means it is particularly important to be right next door to leading IT companies in the USA, as this allows us to identify trends early and invest in new technologies at the right time. In addition to our own potential for innovation, above all we want to form strong partnerships." The company has already invested in the venture capital fund "E.ventures US." In the future, these activities will be intensified and expanded by the office in Santa Clara.