Fourth Generation moves in at Porsche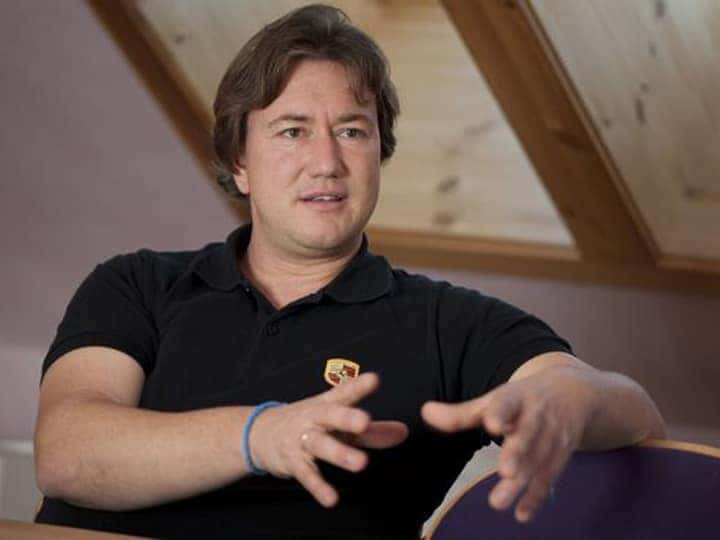 In the powerful Porsche and Piëch clans, generational changes are about to ensue. The supervisory board of Porsche-Holding SE is expanding to include more family members of the fourth generation, as the company announced in Stuttgart.
The holding company is the main shareholder of the car manufacturer Volkswagen. Of the fourth generation of families, Josef Michael Ahorner (57), Stefan Piëch (47) and Peter Daniell Porsche (44, above) are to join the board, which will then have ten members in the future.
Stefan Piëch is the son of Hans-Michel Piëch (76), a younger brother of the former VW Patriarch Ferdinand Piëch. Ahorner is a Piëchs nephew. In turn, Peter Daniell Porsche is a son of third-generation Hans-Peter Porsche (77). Hans-Peter Porsche will leave the supervisory board at the end of the next annual general meeting on 15 May.
The Supervisory Board of Porsche SE currently has six members, but one place is currently vacant. This post is to be taken over by lawyer Günther Horvath, a close confidant of the families. Marianne Heiss is also to move into the board. The 45-year-old is responsible for finance at the advertising and marketing agency BBDO in Germany and is already on the board of VW.
Chairman of the Supervisory Board of Porsche SE is the current head of the family Wolfgang Porsche (74). Porsche is also VW supervisory board and plays a central role in the car company.
In addition to Wolfgang Porsche, his cousin Ferdinand Piëch was the formative person of the third generation in the family clan. Piëch, however, had resigned in 2015 after an internal power struggle as VW supervisory board chairman. He had significantly influenced the group for many years. The 80-year-old had also given his last important position in the automotive industry last winter and had resigned from his seat on the supervisory board of Porsche SE. Piëch had sold in the spring of his billions of shares at the holding to other members of the Autoclan Porsche / Piëch. He still had a small share.
Porsche SE holds the majority of the voting rights in VW and thus has a decisive influence on the course of Europe's largest carmaker.