Porsche developing a hybrid 911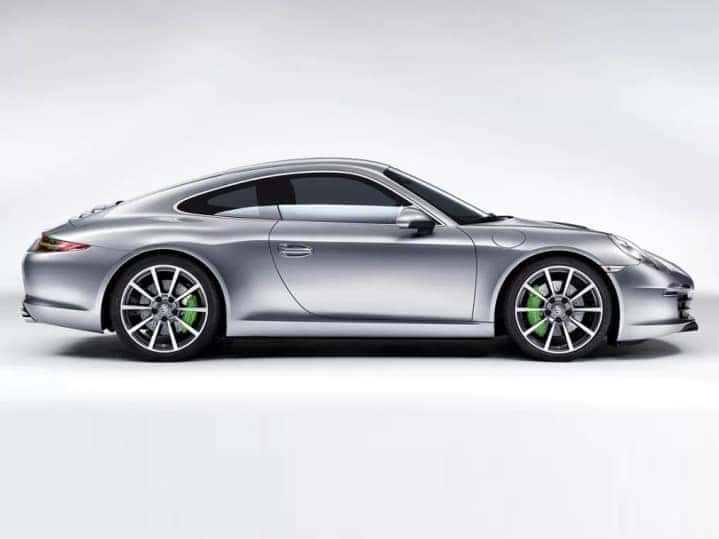 Back in November, word was that Porsche was building up a plug-in hybrid 911. Back then, the news was all from anonymous sources close to the factory. Now it's been officially confirmed by none other than the Porsche CEO himself.
Porsche CEO Oliver Blume revealed to Automotive News that a plug-in 911 is in progress and slated for delivery when the new 911 gets a mid-cycle update around 2023, about four years after the redesigned gas version hits the market. The magazine says that the decision to hybridize the coupe isn't final, but that Bloom is pushing for it regardless. "It will be very important for the 911 to have a plug-in hybrid," he said.
"It will be very important for the 911 to have a plug-in hybrid," Blume told Automotive News, adding that despite the fact that it hasn't officially been approved, it's his "opinion that we will go for it." Blume also said he'd jump at the chance to see the hybrid 911 offer more than 40 miles of all-electric range. "The potential is very good with the new generation of batteries."
New battery tech could extend electric-only range to 43 miles on a 47 amp-hour battery, and by 2020, that number will likely go up. The hybrid Panamera Porsche showed off at the LA Auto Show boasted a 30-mile range on a 14.1kWh battery.
Porsche is probably willing to try anything to boost fuel economy and get regulators off its back — a 2017 911 Carrera gets 20 MPG city and 29 MPG highway. An electric 911 won't be's everyone's preference, but we need to point out the Porsche Panamera Turbo S E-Hybrid ended up being a genuinely noteworthy machine. What's more, you can even get it in crazy wagon form.
There's likewise no sign Porsche plans to cease its standard 911 lineup, so anybody who doesn't care for the hybrid model ought to be able to purchase other great Porsches like the 911 GT3.