Porsche might build its own e-charging network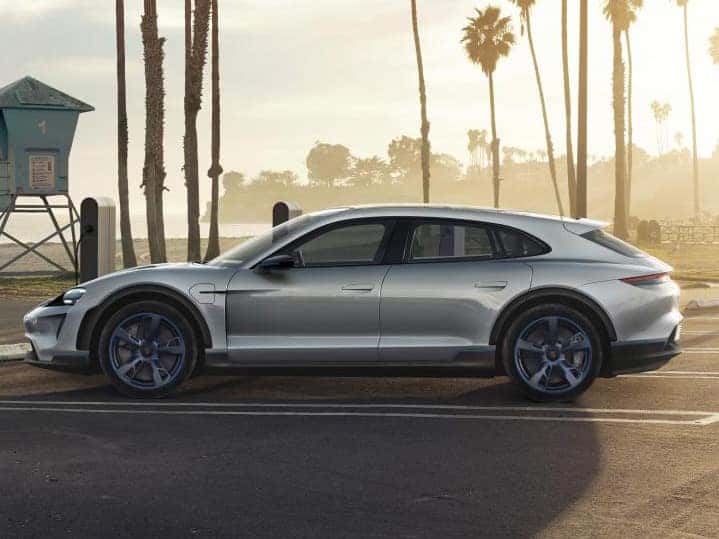 Mission E means a new chapter in Porsche's 70-year history. It's the car that will help Porsche expand its business into unprecedented markets.
"It's huge," says Joe Lawrence, chief operating officer of Porsche Cars North America. He expects the electrified market will only get bigger in coming years. Mission E may be Porsche's first series-produced electric car, but not be the last. "We talk to dealers," says Lawrence, "they tell us we can't get it here soon enough." The Mission E Cross Turismo concept (above) outshined other electric and hybrid vehicles as one of the stars of the recent New York auto show.
The Mission E uses two motors, offers all-wheel drive, and promises a range of about 300 miles from a lithium-ion battery. Porsche's innovative 800-volt Turbo Charging system replenishes the battery pack in record time.  For that 90% of recharges not requiring minimum time, Porsche plans to offer wireless inductive charging, and also contemplates building its own network of charging stations across America.
"Connectivity […] is certainly something customers are asking for," says Lawrence. "I think there's also some degree of creative engineering going on, solving questions that may not yet even be in the mind of customers. That's what innovation is all about. That's something we will continue to push forward."
Mission E will be introduced before the end of the year. Porsche hasn't completely ruled out a reservation system similar to Tesla's, though it's not set in stone at this time. "That's something we don't have plans for," says Lawrence. "It doesn't mean that we won't. We'll work together with our dealers on determining whether that's something that will make sense or not."
He adds that electrification is just one part of Porsche's strategy over the next decade. The company will continue to invest in plug-in hybrid powertrains like the Panamera and Cayenne, but also in standard internal combustion engines, like those the 911 and 718 models.