Porsche to Offer Carbon Fiber Wheels in 2018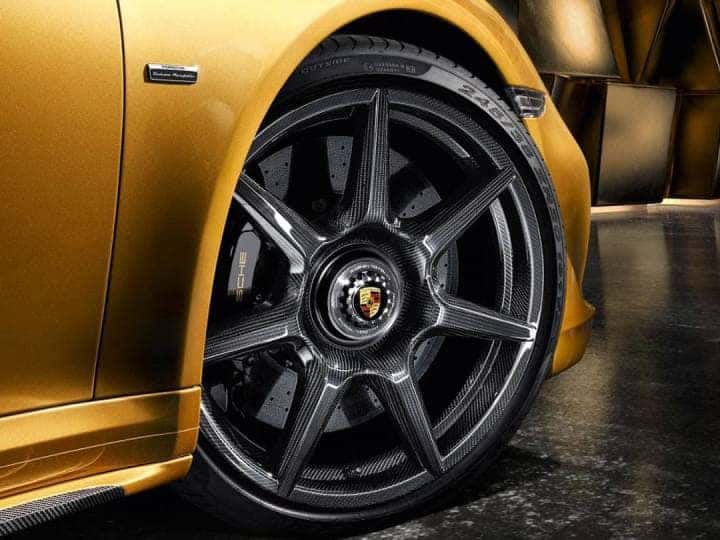 Beginning in mid 2018, you can order carbon fiber/polymer wheels on your 911 Turbo S Exclusive Series. The wheels just measure 19 pounds each, making them 20 percent lighter than a same-size aluminum wheel, and are ikewise 20 percent stronger.
Making these wheels requires the world's biggest carbon fiber braider to produce the base. The wheel center is produced using more than 200 individual parts of carbon fiber fabric. Where the base and center meet, they're braided together with more carbon fiber. The wheel is then solidified at high pressure and temperature at high temperatures. After cooling, the center lock is fitted and and a clear lacquer finish applied.
Seven black spokes show off the colossal brakes. The center lock is embellished with the Porsche logo. These cutting edge wheels convey a menacing look to the already visually striking Turbo S Exclusive.
For just $17,600 extra, they're not a cheap option. But if you're buying a Porsche 911 Turbo S Exclusive Series, you might as well go all the way, right?