Porsche Says It Won't Make Any GT-Badged SUVs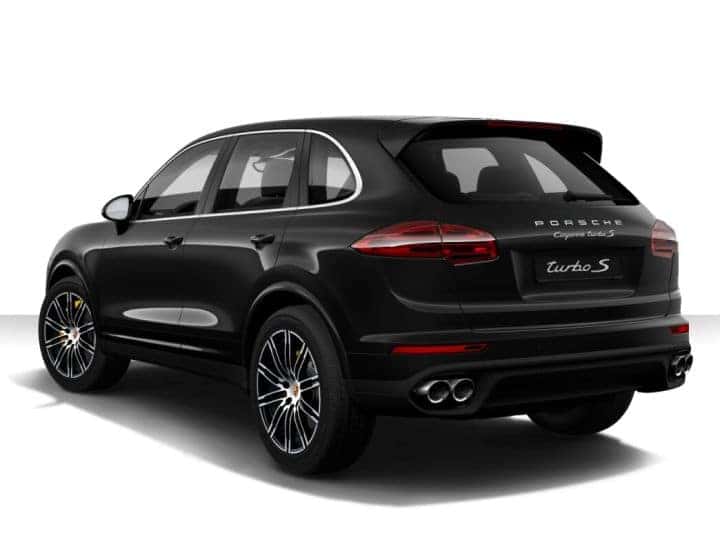 Despite pleas from Porsche devotees that building an SUV would dilute the brand, the market has proven otherwise. The Cayenne initiated the performance SUV category in 2002. It and the Macan have become two of Porsche's best revenue generators. Seeing Porsche's profits, nearly every other luxury or performance auto manufacturer has brought out a competing model. The SUV segment has grown quite rapidly, but the one area it has understandably failed to conquer are the S-curves of the race track.
Even automakers churning out go-fast SUVs like the Land Rover Range Rover Sport SVR, Mercedes-AMG GLC63 S, and Alfa Romeo Stelvio Quadrifoglio are must concede these SUVs lack the physical proportions to race competitively in a series. There is a fine line between a sporty SUV that handles almost as well as it accelerates and a vehicle truly built for the heat of competition, and Porsche refuses to fake it.
Though it would surely be a huge sales success, Car and Driver reports that Porsche says there's absolutely no way it will launch any GT-branded Macan or Cayenne models, despite customer demand.
In an interview, Andreas Preuninger, the head of Porsche GT's road-car development, points out that the division's GT cars need a direct relationship to race cars. Derivatives of Porsche's Motorsports division, which include the 911 GT3 RS and Cayman GT4, sell well because they are barely distilled versions of actual track cars.
"The credibility of the GT car is based on direct bloodline to the race cars. A customer buying a GT3 knows there's a derivative that's on track every other weekend in a different race series," he said.
Since Porsche doesn't compete in any SUV racing series, neither the Macan or Cayenne have such a connection, so there will be no Macan GT3, GT2 or any GT variants on the road. Some may note that there are already GTS derivatives of the Cayenne and Macan, but just like on the 911 equivalent, the GTS badge is Porsche's way of saying the car is tuned for pleasurable driving rather than head-spinning lap times.
"If we were to enter the Dakar rally with a Macan or Cayenne—something we have no plans to do—then maybe the Motorsport department would develop that car and bring it to the race," says Preuninger. "Then I would see a good excuse to make something for the street that is very close.
"But to just use a badge on a Panamera or Cayenne to make it more attractive, for me, would not be credible. It would only be marketing, I don't think that's the right thing to do," he said.
Clearly Porsche's biggest competitors don't draw such a line. BMW M and Mercedes-AMG both placed their touch on SUV with models like the X5 M and GLE 63. A Porsche SUV GT would surely appeal to such boutique buyers, but for now at least it looks like that's a line Porsche doesn't care to cross.