Porsche's Mission E: Tesla buyers, take note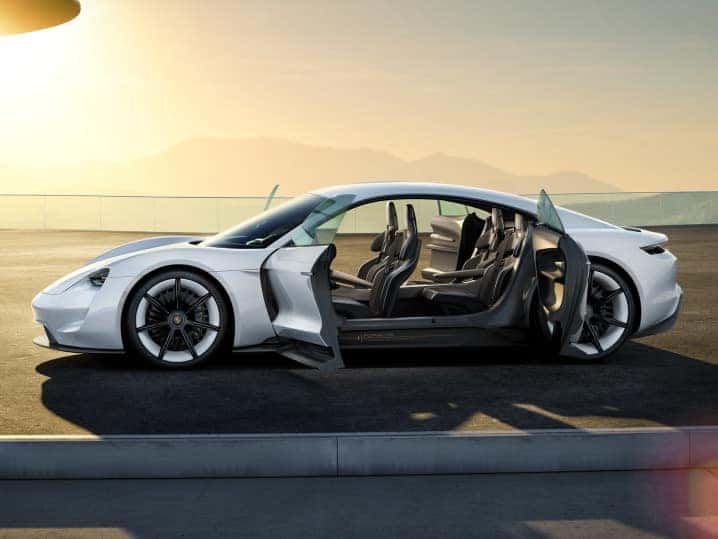 It's to be priced like an "entry-level Panamera," at about $85,000.
At the Frankfurt Auto Show Porsche chief Olivier Blume divulged a few details about the Porsche Mission E to Car Magazine that should get the attention of EV and sports car fans. The all-electric vehicle will look a lot like the dramatically-styled prototype first revealed in 2015 and reach 80% of full charge in as little as 15 minutes. Total range with a full battery will be 300 miles. Porsche has said that its Le Mans 919 hybrid racing experience helped it develop the fast-charging tech.
The car is expected to hit 62 mph in "less than 3. 5 seconds," says Blume, and 124 mph in 12 seconds, with a top speed of 155 mph. What's more, it'll feature dual motors, four-wheel drive and 911-like four-wheel steering.
The car will compete with the $87,200 Tesla Model S 100D (with 335 miles of range) and probably cost less than the $135,000 P100D with ludicrous mode. The Mission E will be available for sale in 2019 and cost about the same as an entry-level Panamera, meaning about $80,000-$90,000.